Course#: MMC21065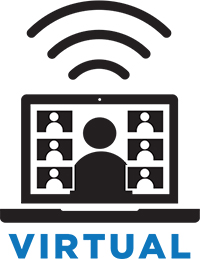 Dates: October 16 - 17, 2020
Virtual Pediatric Urgencies and Emergencies:
When to Send, When to Mend
ONLINE - INTERACTIVE WEBINAR
What Makes this Course Stand Out
We have updated the course schedule to provide live, interactive virtual small group procedural sessions in an innovative fashion, with additional credits of recorded CME.
World class speakers and small group facilitators
Focus on bridging the gap between community pediatrics and the pediatric emergency department
Special lectures on the impact of the COVID-19 pandemic on children
Live, interactive virtual small group sessions focusing on hands-on procedures, with supplies to be mailed to participants in advance
No pharma industry funding
Course Directors
Carol Chen, MD, MPH
Assistant Professor of Emergency Medicine and Pediatrics 
University of California, San Francisco
Nisa Atigapramoj, MD
Assistant Professor of Emergency Medicine and Pediatrics
University of California, San Francisco
Overview
Pediatric urgencies and emergencies are not uncommon presentations in outpatient clinical settings.  These cases can pose dilemmas for both treatment and the need for possible referral.  This virtual course will help to prepare pediatricians, family medicine physicians, advanced practice providers, nurses and other outpatient providers who care for children to provide evidence-based and efficient care when these situations arise.  It will also identify cases that require referral to the emergency department.
This course will be the first to pilot an innovative learning platform whereby common outpatient procedures will be taught by expert facilitators via live, virtual small groups.  Participants will practice their techniques using materials mailed to them in advance, and will receive observed feedback.
Several lectures will also focus on the impact that the COVID-19 pandemic has had on children.  We will describe how today's unique situation and our work to partner with primary care providers to address patients' increased social needs can help to bridge the gap between the clinic and our emergency department. 
Objectives
The objectives of this conference are to understand pediatric emergencies that present in the office setting and discuss treatment guidelines and recommendations for referral.
This course will review and demonstrate effective treatment/triage for wound care, minor head trauma, orthopedic injuries, rashes, mental health emergencies and other urgent conditions that are seen in outpatient settings. In addition, there will be a focus on the COVID-19 pandemic, telehealth and Pediatric Advanced Life Support (PALS).